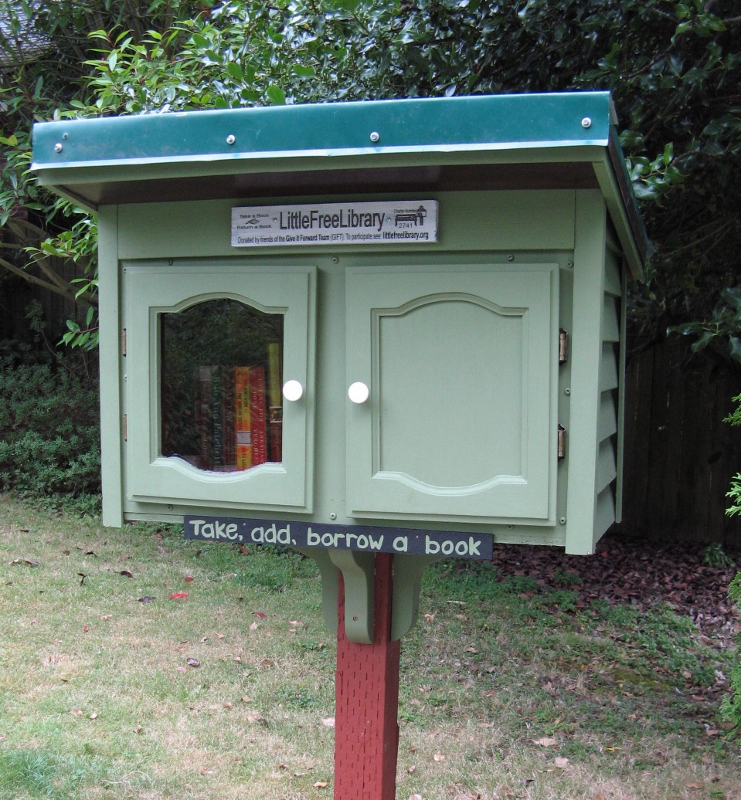 Pinehurst Community Council is excited to be the steward for Little Free Library #2741 on behalf of our neighbors and our community. The way it works is simple:
–        We initially stock the LFL with a variety of good quality books that we hope will interest our neighbors.
–        You stop by and take whatever catches your fancy.
–        You return and bring books to contribute.
–        LFL books are always a gift – never for sale!
It's just getting going (installed August 17) so please support our library – walk on over and use it!  Its success depends upon all of us. We hope to have a good mix of books, including kids' books, but it will take on a life of its own as people take and leave books, so it will be exciting to watch which way it drifts.
The library is next to the sidewalk at 2024 NE 113th St. Next time you walk the dog or go to the store, come on by, and don't forget to bring a book!
For more information about Little Free Libraries, see www.littlefreelibrary.org.