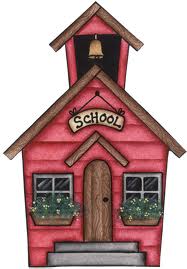 The BEX (Building Excellence) levies fund major construction projects within Seattle Public Schools (SPS), and follow six year cycles.  SPS is currently finalizing plans for the BEXIV Levy.  A major focus of the BEXIV levy is capacity management. SPS is growing, and more capacity is needed, particularly in North Seattle and West Seattle.  The plans include changes to local schools Jane Addams, Pinehurst and Olympic Hills.
The final BEXIV project package will be introduced to the School Board on Oct 17th.  If approved by the School Board (Nov. 7th vote), the levy will appear on a Feb 2013 ballot.  If approved by voters, construction of some projects will begin in 2014, with most projects completed by 2020.
The latest proposal, which was recently presented at a School Board BEXIV Work Session (October 10th), addresses the middle school capacity deficit in NE Seattle by repurposing the Jane Addams building as a comprehensive middle school (opening 2015).  In this proposal, the Jane Addams K-8 option program, which has an environmental science focus, would be relocated to an expanded Pinehurst School building.  No transition plan has yet been presented regarding the following: re-sizing of the Jane Addams K-8 program to fit its new (smaller) site at the Pinehurst building, the implementation of the new Jane Addams Middle School, or the placement options for students enrolled in the Pinehurst (former AS-1) program.
Also included in the current proposal, Olympic Hills Elementary is to be rebuilt, to a capacity of 500-650 seats (open 2017).  The current proposal lists the John Marshall building (near Green Lake) as an interim site for Olympic Hills (2015-16, 2016-17).  In addition, seismic upgrades are planned for 37 buildings, district-wide, including : Eckstein, Jane Addams, Decatur (Thornton Creek), John Rogers, Sacajawea, Wedgwood, Laurelhurst, View Ridge, Sand Point, Broadview-Thomson, Northgate, Whitman, and Ingraham.  The BEXIV levy will also fund technology improvements (district-wide).  The cost of the current levy package is $675M.
More information on BEXIV planning, including the most current proposal, may be found here:
Comments, questions, and/or suggestions should be directed to: capacity@seattleschools.org, and to the SPS Board of Directors:
Sharon Peaslee (sharon.peaslee@seattleschools.org)
Sherry Carr (sherry.carr@seattleschools.org)
Harium Martin-Morris (harium.martin-morris@seattleschools.org)
Michael DeBell (michael.debell@seattleschools.org)
Kay Smith-Blum (kay.smith-blum@seattleschools.org)
Martha McLaren (martha.mclaren@seattleschools.org)
Betty Patu (betty.patu@seattleschools.org)