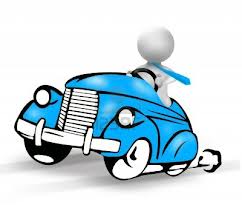 At the last North Precinct Advisory Council meeting the Captain handed out a sheet on driver awareness. Here are some of the tips:
- Pedestrians have the right of way at ALL intersections whether in a marked crosswalk or not. Stop for pedestrians at all crosswalks. On a 2 lane road do not begin to move again until the pedestrian is completely across the road. On a multi-lane road you must stop for pedestrians when they are within one lane of your direction of travel.
- Never pass or overtake a vehicle that is stopped at a crosswalk, for a pedestrian could be in the crosswalk whom you can't see yet. This infraction is a $124 ticket.
- Always yield to pedestrians upon making turns at intersections.
- Watch your speed when entering school zones. Speeding in a school zone is a $189 ticket.
- Watch for children entering the street from behind bueses or running to catch the bus.