I took this class last time it was offered and it was a lot of fun. I'd highly suggest it to anybody interested in learning more about the local political process and how to get more involved. Please email (phillip@pinehurstseattle.org) or call (206-973-7237) if you have any questions. –Phillip Duggan
Free to North Seattle community members!
This class is for everyone with an interest in the political process or desire to explore public leadership opportunities! No prior knowledge required.
Interested students should be directed to NSCC Continuing Education office or call (206) 934-3705 to register.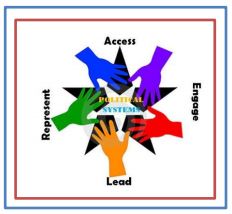 Tuesdays, October 15, 22, and 29, 2013
(This class is 6 hours total, two hours per week.)
Time: 6:00pm-8:00pm
Location: North Seattle Community College
Cost: Free to community members!
Political Empowerment Workshop Instructors:
Velma Veloria, Former WA State Legislator, Community Organizer/Activist
Alice Tang Coil, Diversity Educator/Trainer, Community Organizer/Activist
Well known former State Representative and activist Velma Veloria and educator/activist Alice Tang Coil have teamed up again to offer another informative, engaging and informative course on "POLITICAL  EMPOWERMENT." The interactive class sponsored by North Seattle Community College will demystify the  political and policy making process, enabling participants to recognize their own leadership potential, gain confidence in their ability to participate in the public sectors, and advocate for change. The goal of the workshop is to inspire community members who choose to lead and work for positive change at local, state, and
national levels.
This course offers:
Interactive learning opportunities with community leaders from public and private who will their inside stories to public leadership positions,
Hands-on activities to assist participants with developing specific leadership skills and community organizing strategies,
Practices of SPEAK UP AND BE HEARD on issues identified by participants.