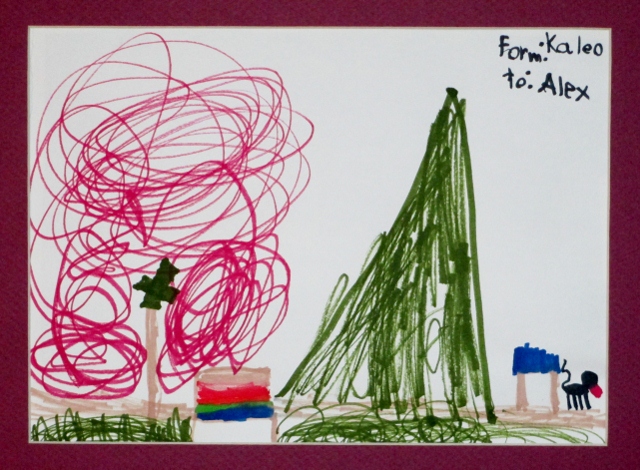 Happy New Year!  In the spirit of giving, our artist, Kaleo, drew this picture at Pinehurstfest and dedicated it to his friend Alex. Look familiar? It's a drawing of the pocket park! Thank you, Kaleo, for starting the new year off with a beautiful addition to our park.
The park is at NE 117th St & 19th Ave NE. Take a stroll over there to see this artwork in the original.
If you would like to submit your child's artwork for the Pocket Park, please email nancy@pinehurstseattle.org. We'll put it on mat board donated by FRAMEIT Ltd, 10712 5th Ave NE.