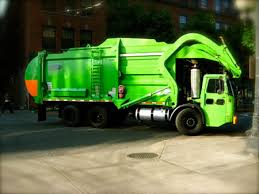 In December we mentioned that Pinehurst is one of the neighborhoods that won the 2013 CleanScapes $50,000 waste reduction award.  Last Thursday CleanScapes representatives met with us at our game night at the Shelter House to explain the process.
Through April 15, project proposals may be submitted by any Seattle resident. The proposals will be reviewed by a committee composed of representatives of the neighborhoods. They may choose many small projects, or one big one.
Projects must be capital improvements (i.e., a physical object), located in the winning collection area, easily accessible for active use by the public, and have a total cost of no more than $50,000.
Some possible projects Pinehurst Community Council talked about with CleanScapes were: buy some natural climbing features for Hubbard Homestead Park, and build more Little Free Libraries.
To make a proposal, fill out the project proposal form and send it in by April 15. For help with the estimating, you are welcome to contact CleanScapes. Just do it before the deadline!
Here are some ideas Victory Heights folks are thinking about, and here are some from Maple Leaf.