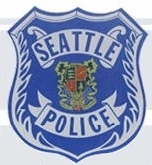 At the May NPAC meeting, the Captain reviewed the results of the survey he asked us to make of our neighbors' public safety concerns and fears.
The top five most mentioned fears are:
Dark Streets
Lack of police presence; long response time; release of repeat offenders
Noise from bars, parties
Personal safety
Transients
The top five most mentioned crimes are:
Residential burglaries
Car prowls
Drug use
Graffiti
Traffic violations/pedestrian safety/speeding
The Captain is initiating a project to directly address these concerns. NPAC members will work with SPD to identify and prioritize specific problems in the neighborhoods. Then SPD will focus on the problem, and get other city services involved, if needed. For instance, if there is a transient problem at a park, SPD will do a 1-2 week focus on that park to handle illegal activity, and call in social services to help the transients. Or if a dark street is identified as a concern, SPD will help the neighborhood ask the city for a street light.
The project is divided into four issues of concern and one North Precinct lieutenant will be assigned to each issue. One NPAC member will be paired with the lieutenant, and together that pair will work with the rest of the council neighborhood representatives to choose the target problems. The four issues are:
Traffic/pedestrian safety
Street lighting
Human services
Drugs and anti-crime
For more information from the May meeting, read the minutes here.