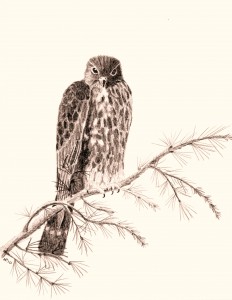 Our good old nesting pair of Merlins is back again this year. Thor and Spike have set up housekeeping in a well hidden abandoned crow's nest, and the chicks are hatched.
This year there's a Merlin banding project, so you may soon see a couple people setting up to do this, especially in the morning.
Here is a handout with photos, explanations of the project, contact info, and FAQs about Merlins.
Happy birding!