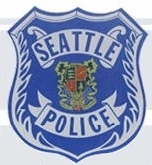 This is Part 2 of a 5 part series on Reporting Suspicious Behavior. It's from a flyer handed out by the police at the North Precinct Advisory Council.
When calling 911, be prepared to give an accurate description of what is happening and where you are in relation to what is happening. There is a lot of information the call taker will ask of you. Answer to the best of your ability and be patient with him/her. They are gathering information about a situation they may be sending officers into, and that situation may be dangerous. Don't think that because you don't have all the answers that you can't call 911. Please call and report.
If you don't report, officers can't respond. When you call 911, focus on what is happening right now, even if you are reporting a situation where there is a history of activity (neighbors who are constantly fighting with each other, for example). The call taker is trying to determine the nature of the call and what resources need to be sent; he or she doesn't need you to relate the background story.