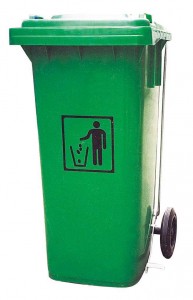 Do you toss damaged clothes, shoes, and household linens into the trash because you think they can't be donated? Now items that aren't reusable now can be recycled into industrial wiping cloths, carpet padding, insulation and more.
In the past, only "gently used," resalable items could be accepted by area thrift stores, drop boxes and collection sites. But textile markets have changed. Nearly every large collector in our area sorts materials into several categories – some for resale and some for recycling into new products.
So gather up your clothes, shoes, and household linens and take them to a nearby thrift shop, collection site or drop box, or arrange for a pick up. Help keep these items in the recycling loop and out of landfills.
Please note that clothing still cannot be recycled in our home recycle bins.