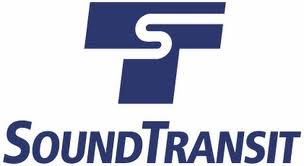 Here is an update on the possibilities for a Sound Transit station at 130th. It's from Roger Iwata, Community Outreach Corridor Lead; Sound Transit Design, Engineering & Construction Management:
Although stations at NE 130th and 220th St. SW (Mountlake Terrace) were not part of the preferred alternative the Board identified in late 2013, there was enough public interest in both stations the Board directed staff to continue the analysis of them through the environmental review process and Final EIS.  While the identification of the preferred alternative does not remove any route or station previously reviewed in the Draft EIS from consideration, the additional information and analysis of these two stations will help inform the Board when they select the project to be built early next year and after the Final EIS is published.
There are many potential outcomes related to any future Board action on both stations but I think after receiving community input they could decide to:
·         Identify additional funding and build one or both stations during the current phase of the project
·         Build enough of the station infrastructure during this phase (to not disrupt future train operations) and retain the option of adding either station in the future or,
·         Not build either station or the future station infrastructure during this phase of the project.
So it would be accurate to say the Board is continuing to look at the potential for stations at NE 130th and 220th St. SW and a decision on both stations is expected in early 2015 after the results of the Final EIS are evaluated and input from each jurisdiction and the public has been received.  We will be sure to let folks know when the Final EIS is available and when there is an opportunity to provide comments to the Board prior to their final decision on route and stations."