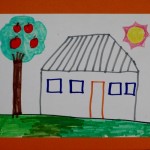 A selection of rental housing properties will receive safety inspections starting in April. These inspections are taking place under the Rental Registration and Inspection Ordinance (RRIO), which was established by the Seattle City Council to help ensure that rental housing properties in Seattle are safe and meet basic housing requirements and safety standards.
"Over half of Seattle's population lives in rental housing, yet an estimated 10 percent of rental homes have moderate to severe problems," said Mayor Ed Murray. "No one in Seattle should be forced to live with a roof that leaks, a toilet that doesn't flush, or an unreliable heating system. By registering rental properties and conducting random inspections, we can help ensure that these properties meet the basic standards that any of us would expect."
Historically, Seattle relied on renters calling the City about rental problems when they were not fixed by the property owner. But not all renters knew they could call, or felt comfortable complaining about issues with their landlord.
"This is a big step towards addressing the housing problems that we encounter in the course of our work," says Kira Zylstra of Solid Ground, an anti-poverty and social service organization in Seattle. "We applaud the City for taking a proactive approach to renters' rights. This program protects tenants by shifting the responsibility away from the tenant when there are safety concerns that have not been addressed."
Inspectors will look for the basic safety and maintenance issues described on the RRIO Checklist, a set of plain-language requirements developed in consultation with rental property owners, renters, and other community members.
All properties with 10+ units should have registered by September 30, 2014. All properties with 5-9 units should have registered by March 31, 2015. Properties with fewer than 5 units will be registered throughout 2015-2016 based on a schedule set by zip code. Rental properties will not be selected for inspection until they have been registered.
About RRIO: The Rental Registration and Inspection Ordinance was established by the Seattle City Council after an extensive public involvement process to help ensure that all rental housing in Seattle is safe and meets basic maintenance requirements. The program educates property owners, managers, and renters about their rights and responsibilities, and through a comprehensive registration and inspection process, helps make sure that rental properties meet City housing codes. Visit www.seattle.gov/rrio for more information.