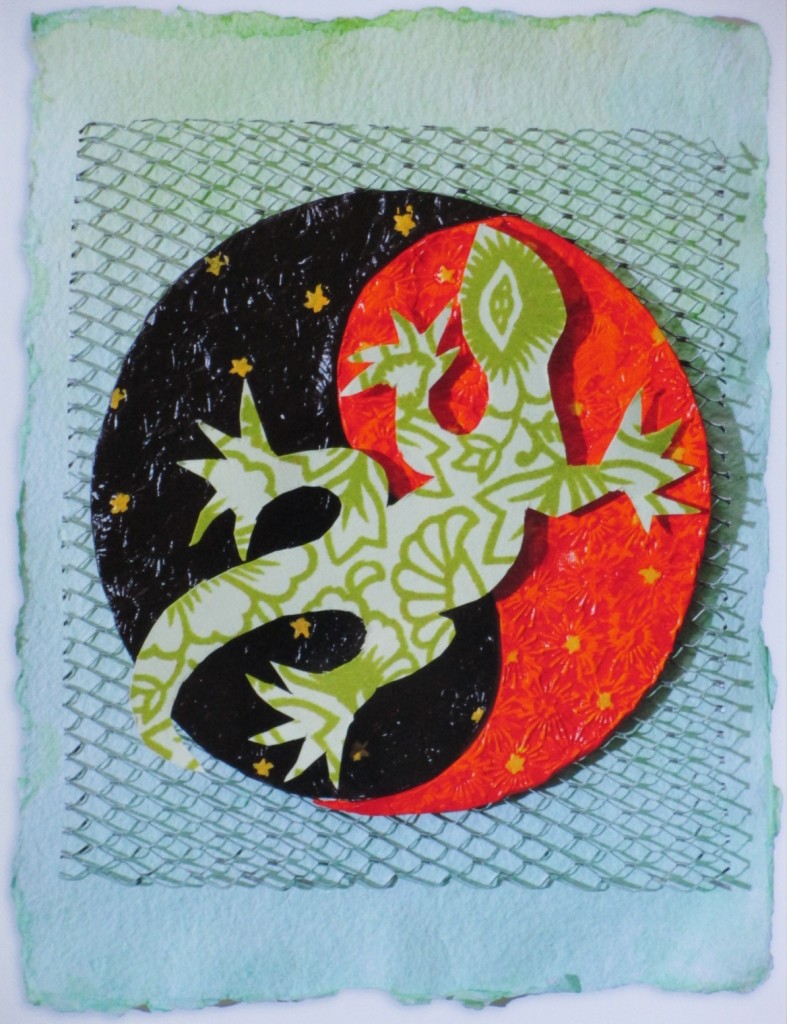 This month's art in the pocket park is by Sophia, an art student at Victoria Raymond's Pinehurst art studio. Sophia made this mixed media collage using wire mesh, clay, handmade paper and paint.  She drew the lizard herself. This photo of her beautiful art is in the kiosk at Pinehurst Pocket Park, NE 117th St and 19th Ave NE.
Victoria Raymond teaches kids, teens and adults, including youth with autism and learning differences.
If you would like to submit your child's artwork for the Pocket Park, please email nancy@pinehurstseattle.org. We'll put it on mat board donated by FRAMEIT Ltd, 10712 5th Ave NE.