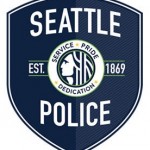 This month there was no guest speaker. Instead, there was a poster session where Council members were invited to write down public safety issues. I added all comments Pinehurst neighbors posted on my recent queries on Facebook. The responses will be addressed at future meetings, and will be studied by the precinct Captain.
In the last 28 days, the crime trends have been overall level, though property crimes are down 10%. There are quite a few car prowls here in the north precinct in secured garages, resulting in multiple burglaries at the same time. Don't allow anyone to follow you in to a secured garage.
There's still time to donate new socks, hats and gloves to the sock drive. Many will go to Mary's Place, an emergency shelter on 130th & Stone Way. Take donations to the North Precinct, 10049 College Way N south of Meridian, or for pickup, call our Community Police Team lead, Sgt Dianne Newsom at 206-684-0794.
For all the news, see the minutes here.