And another post on a local school! This is from a local parent to a kindergartner there. Heads up that this tour is at the interim location (see below) but the new building on Pinehurst Way will be done this fall!

[EDIT: Updated the zip code. It's 98115, not 98125. Sorry about that.]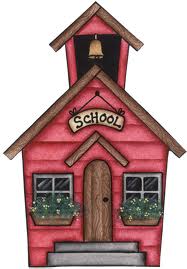 Prospective parents and students to Hazel Wolf K-8, please join us in a school tour guided by current HWK8 parents, teachers and students! We look forward to sharing our school's curriculum, philosophy, academic profile and joyful learning environment with you.
Hazel Wolf K-8 is an exciting program with an emphasis on environmental science, engineering and math. Along with a rigorous academic program, the school offers an integrated Spectrum program for advanced learners, bilingual services, special education services and a variety of art opportunities.
All school tours will take place at our interim location near Green Lake in the John Marshall building:  520 NE Ravenna Blvd, Seattle, WA 98115. Tours start in the Cafeteria.
All tours are approximately 2 hours long, and include meeting the Principal Debbie Nelsen, teachers representing your prospective student's grade level, current HWK8 students and a tour of the building to see our programs in action.
Snacks provided at all tours, and children are welcome. Best parking options are along Ravenna Boulevard during the day, and in the Park and Ride during the evening.
Weekday morning tours 9AM-11AM 
Thursday, January 28th
Wednesday, February 3rd
Tuesday, February 23rd
Monday, February 29th
Weekday evening tours 6PM-8PM 
Thursday, February 4th
Wednesday, February 24th
No RSVP necessary. We look forward to meeting you!