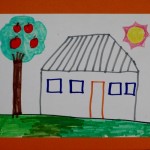 A class for current and future renters
Having trouble finding an affordable place to rent?  While there is no easy, quick answer, this 90-minute workshop will provide you with valuable tips for navigating the housing search.
Topics include:
How to look for housing
Tips on navigating Craigslist
What to search besides Craigslist
How to handle barriers to housing (eviction record, criminal history, low credit score, etc.)
Tenant screening
Tenant rights and responsibilities to protect yourself from eviction
Subsidized housing
How 2-1-1 can help
Other resources
This class is taught by a Tenant Counselor from the local nonprofit organization Solid Ground.  Please note that Solid Ground staff are not attorneys and cannot provide legal advice, but they are recognized leaders in tenant education and advocacy.
Thursday May 19th
3:00-4:30pm
University Branch Library
5009 Roosevelt Way NE
206-684-4063
This program is co-sponsored by Solid Ground and Seattle Public Library.
Free and open to all – no registration required.