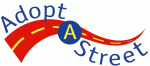 Pinehurst Community Council participates in the City's Adopt-A-Street program.  We've adopted these streets for occasional litter pickup:
Pinehurst Way NE – from Roosevelt Way NE to NE 125th St
NE 115th St – from 20th Ave NE to Pinehurst Way NE
Our next work party will be Sunday, September 4th, at 10:00 am.  It takes about two hours, but you aren't committed to the whole time if that's too long for you. We have grabbers, bags, brooms and a sharps container.  You bring work gloves. If you are interested in helping, please email  nancy@pinehurstseattle.org.
We'll meet at the northeast corner of Pinehurst Way and NE 115th St, rain or shine.
This is a fun event – we work in pairs and have good laughs over some of the stuff we put in our garbage bags. And it's always nice when a neighbor honks or gives us a thumbs-up for our efforts!
Our commitment is for four cleanup events a year, but volunteering for this event does NOT commit you to future work parties.
If you participate, you'll sign a volunteer sign-in sheet that gives you insurance coverage during the event.  I'll go over safety precautions with everyone before we start.
Information about the City's program is at:
http://www.seattle.gov/util/environmentconservation/getinvolved/adoptastreet/.
If you haven't contacted Nancy and want to show up on the spur of the moment, that's fine.
Come on and join the party, meet your neighbors and make a difference!