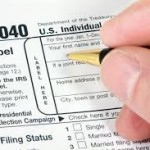 United Way offers free tax preparation services at 27 locations throughout King County from now until April 20th.  Households making under $64,000 can have their taxes prepared plus they can get connected to other community resources and public benefits.
Locations can be found throughout King County with daytime, evening, and weekend hours available.  No appointments are needed. To find a location near you, languages available, a list of what to bring, and other details, visit United Way's website at www.freetaxexperts.org or call 2-1-1.
In-person free tax help for individuals who qualify is available at the Lake City Library (upstairs at the City of Seattle's Customer Service Center) through mid-April on these days and at these times:
~Mondays 5-9 pm
~Tuesdays 5-9 pm
~Thursdays 5-9 pm
~Saturdays 11 am-3 pm
Downstairs, inside the library, is a small number of free printed basic tax forms and instruction booklets that patrons can take.  Librarians can print additional forms for 15 cents per page if needed.