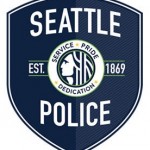 This month the guest speakers were the three City Council Members who represent neighborhoods in the North Precinct – Rob Johnson, District 4, Debora Juarez, District 5 (Pinehurst is in D5), and Mike O'Brien, District 6.
They are all in favor of replacing the overcrowded and old precinct building, but are looking for ways to reduce the cost of the current proposed design.
They are for hiring more police officers, but reminded us that our crime problems aren't all solved by police. There are root causes that need to be addressed via social services, such as drug addiction, mental illness, lack of affordable housing.
Crime statistics indicate that burglaries are down this year so far, as well as auto theft. Sexual assault is up (but vast majority is by non-strangers), as is domestic violence. Most of them involve drugs or alcohol. Car prowls are up 12% over last year – 1400 year to date. Hot spot is Green Lake and up Aurora to 105th.
Read all the minutes here.