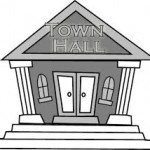 Our 46th District legislators, Senator David Frockt, and Representatives Gerry Pollet and Javier Valdez, are holding a town hall meeting near us.
They want to hear our thoughts and answer our questions about issues facing our state and community. This includes our public education system, providing access to health care, affordable housing, protecting our environment, a fairer tax system, and protecting our immigrant communities.
Nathan Hale High School Performing Arts Center
10750 30th Ave NE
Wednesday, January 3, 2018, 7:00 pm – 8:30 pm.