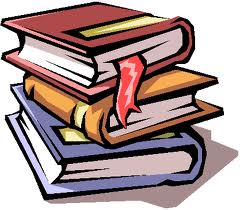 Lake City Library is getting a big make-over in 2018. It's one of the most heavily used libraries in the Seattle system. Its Homework Help program is the most used in the city. In mid-April it will close for six months for renovation. If you put books on hold, you can designate a different library for pick-up for the duration. They are trying to find a place to position a drop box so we can still go to Lake City to return books, but that depends on how extensive the fencing is and other considerations.
The library especially needs more community space, such as meeting rooms, kids' books, space for teen programs, etc.
Because the building is a landmark, designated by the Landmarks Preservation Board, the footprint will not be expanded. Instead, the existing space will be reconfigured. For instance, the area between the two sets of entrance doors, including where the bathrooms are, will be incorporated into the library. Some staff area will become public area.
There will be five meeting rooms, the largest can hold up to 120 people, double the number in the current largest room. There will be new furnishings and some new shelving. The number of books will not change.
Now here's the thing: The library system budget is covering $3 million, and Seattle Library Foundation (SLF) is raising the other half million. SLF would like to raise $100,000 from Lake City and the surrounding areas (like Pinehurst). It would like to get $50,000 in small donations, and a benefactor will match with the other $50,000. SOOOO, if you would like to help, your donation of any amount would be most welcome. If you donate at least $50, your name can be listed at the library somewhere. Do you know a local business that you could ask to donate?
To make a donation, go to the SLF website to donate, click on Ways to Give, choose from the drop-down list Donate Now, choose your donation amount, click on Direct My Gift To, and choose from the drop-down list Lake City Branch Renovation. I imagine you could also drop off a check at the library, or mail one to the Foundation, but you'd have to research those options. Here is the SLF website: http://foundation.spl.org/