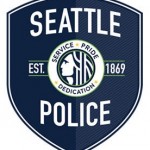 This month the guest speaker at NPAC was Sgt Richard Welch, head of the North Precinct's Burglary/Theft Investigation Team. All the minutes are here, but I want to emphasize what Sgt Welch told us about how the unit works. I think it will explain why many who make burglary reports are so frustrated and think 'the police don't care' when SPD doesn't solve the crime.
The Burglary/Theft Investigations Team investigates property crimes and crime
committed by minors within each precinct. Being located within each precinct
allows for closer communication with patrol, and more direct follow-up with
property crime victims.
North Precinct has the highest volume in the city (it is the largest precinct, after all). 16,000 burglary/theft crime reports are reviewed each year; that is about 1,300 a month. Is it any wonder that 1300 crimes a month don't get investigated and solved?
The sergeant reviews all the reports having to do with burglary; theft; organized
retail theft; property damage; pawn shops; dog bites; juvenile cases.
The sergeant triages the reports. That is, he evaluates them to pick out the ones that have the kind of information/evidence/leads that his team can use to investigate and follow up on. Due to staffing (and they'd love to have more investigators) and the amount of leads in the reports, only about 10% of the cases are investigated. The victim is not notified if their crime is not going to be investigated, though you can call and ask. Admittedly, he says the unit could do a better job of informing those whose cases ARE assigned for investigation.
The sergeant assigns the chosen cases to an investigator. The investigator follows
leads, examines videos, etc., trying to solve the crime. With enough information,
the investigator can write up a crime notice and send it out to the street patrols to
keep a lookout.
Videos are very useful to investigations; if a report has a good video, usually
some effort can be put into the case. When people give videos to media before
giving them to the police, and they are broadcast, investigation is tainted, and a
critical window can be lost because it can take days for SPD to get the video.
Tips:
Record the serial number of your bike and take a photo of the bike. You
can register it at bikeindex.org, a national database.
Photograph valuable jewelry and get appraisals if possible. By law, pawn
shops must keep jewelry 30 days, then they melt it down. SPD sends
photos of stolen jewelry to pawn shops in the area.
Property moves quickly once stolen. Thieves trade stuff around – bikes go
to thieves dealing in bikes, etc. So reporting stolen goods quickly with as
much information as possible is important. And remember that the more
info you have, the more likely your report will be assigned to an
investigator for follow-up.
I hope this helps explain the investigative process and shows that SPD does care, it just can't possibly investigate and solve all the thefts and robberies that occur. Of course we can help by lobbying city council and the mayor for a bigger SPD budget so it can hire more investigators. It's helpful to write letters to them asking for funding of specific positions like the investigators.