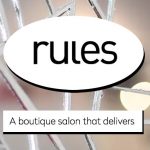 There's a new hair salon in Pinehurst! It recently relocated from Laurelhurst due to a teardown. It's:
salon rules
12056 15th Ave NE
206-527-8537
Mysalonrules.net
The owner, Agnes, has owned salon rules for 7 years and is excited to bring her salon to Pinehurst and give personalized services. Whether it be a mom, dad, their children and professionals, she is excited about making the community feel beautiful.
Agnes would like to give out a shout for us to come and check it out! She says salon rules is a neighborhood salon with a downtown vibe without the downtown prices.