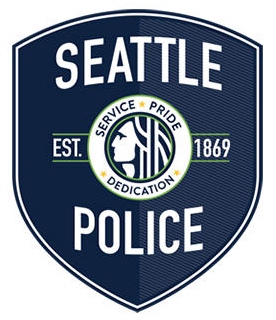 An update about LEAD expanding to the North Precinct from Councilmember Mike O'Brien's July newsletter:
Today, LEAD (Law Enforcement Assisted Diversion) is one of the City's 'crown jewels' with a proven track record of reducing crime and disorder through targeted outreach and social services to individuals.  Last week, Council's Human Services, Equitable Development and Renters' Rights committee heard a briefing on the Council's intentto extend the hugely successful program to North Seattle with some emphasis on people living inside vehicles.  While LEAD is not specifically a homeless program, many participants experience homelessness and the program increases public safety and health for the whole community.
LEAD provides a tool for Seattle Police officers to refer individuals engaged in low level drug and sex work offenses to an intensive social services intervention program in lieu of arrest and prosecution. The impetus for LEAD spawned in 2005 when the Public Defenders Association (PDA) collaborated with the Seattle Police Department, King County Prosecuting Attorney's Office and the City of Seattle Attorney's Office to address enforcement of disproportionately high numbers of Black people into incarceration.
Since its inception, community advocates have championed LEAD as a possible alternative to failed "tough on crime" policies plaguing North Seattle. In my district, and in neighboring districts of my colleagues Councilmember Johnson and Councilmember Juarez we expect the LEAD expansion in North Seattle will allow police officers to connect people with social services instead of sending them to jail that can ensure more public safety. For people who live in their vehicles and others in North Seattle living in extreme poverty, this public safety program has the potential to reduce recidivism rates for individuals who commit low-level crimes.
The program cuts out the criminal-justice system and assigns voluntary participants to case workers, who can provide immediate help — a safe place to sleep or vehicular assistance to force compliance with parking laws, for instance — and longer-term services such as substance use treatment. Evergreen Treatment Services, a private nonprofit founded in 1973 with treatment facilities in Seattle and Olympia, was awarded the contract to develop and execute intervention plans for LEAD participants. In exchange for their participation, no criminal charges will be filed, even if someone later relapses.
According to the PDA,  there are presently approximately 350 active LEAD participants and an additional 2,000 people at any given time in Seattle who would be appropriate LEAD participants.  PDA has requested funding for a modest increase to allow a launch in 2018 in the North and South or Southwest Precincts, plus a plan to complete expansion over a period of 2-3 years, rather than take LEAD to scale citywide.
Despite widespread support for LEAD in North Seattle, there has been insufficient funding for case management and office space required to offer the program to new referrals in the North Precincts – until now. LEAD's proven method of helping people in crisis on our streets is critical to our neighborhood stability.  Enthusiasm for LEAD has grown in neighborhoods like mine who are longing for a meaningful response to problems stemming from behavioral health needs and extreme poverty.