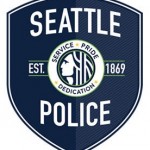 This month NPAC met at its new venue, Cascadia Elementary at 92nd and Wallingford. The guest speakers made a Be SMART presentation, on responsible gun ownership, to safe kids' lives. The campaign is above politics; it merely offers commonsense practices to reduce gun violence to  children. I will make a separate post about this topic. In other precinct news, compared to last year, year to date, person crimes are up 2% and property crimes are down 3%. In particular, car prowl is down 14% but car theft is up 10%. While robbery is up 6%, the captain pointed out that 88% of robberies are shop lifting that turn into robbery when shop personnel accost a shoplifter and the personnel is assaulted.
The north precinct had 842 registered Night Out block parties, far more than any other precinct (even taking into account that ours is twice as big as other precincts).
Read all the minutes here.