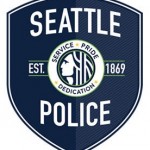 This year's public safety survey, administered by Seattle University, is available here.
The survey began in 2015 as part of an evaluation of the Seattle Police Department's neighborhood-specific policing plans.
Last year, about 6,500 people responded to questions about their fear of crime, confidence in Seattle police, whether officers treated people fairly, whether there are enough police in their neighborhood and other public-safety issues.
The surveys help create the Micro-Community Policing Plans. Pinehurst east of 15th Ave NE is in the Lake City plan, while Pinehurst west of 15th Ave NE is in the Northgate plan.