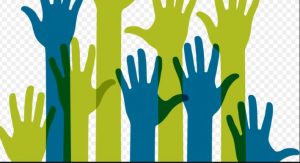 Lake City has become an excellent self-advocate for improvements. There are some dedicated leaders there pushing the city for improvements in public safety, transportation, a new community center, and more. Pinehurst could use some advocacy and more leadership, too. Do you love Pinehurst but want to make it a better place to live? Do you want to help neighbors work together to do neighborhood improvement projects and work with the city to get funding for important projects? And finally, do you want to learn skills to be an effective community leader?
People's Academy for Community Engagement (PACE) is now accepting applications. PACE is a civic leadership development program for the next wave of community leaders. The Winter Quarter begins Saturday, February 23 and runs through March 23.
Winter Quarter will be held on Saturdays from 10:00 a.m. – 2:00 p.m. at Langston Hughes Performing Arts Institute. Topics include: Approaches to Leadership, Accessing City Government, Community Organizing, Inclusive Outreach and Public Engagement, Public Speaking, Conflict Resolution, and more.
Tuition for the 5-week program is $100. Tuition assistance is available. To apply, visit seattle.gov/PACE. The application deadline for the upcoming Winter Quarter is Monday, February 11 at 5:00 p.m. Applications for all quarters are accepted on a rolling basis.
Given the popularity of the program, PACE is offered three times a year: winter, spring and fall. For more information, visit its webpage and for questions, email PACE@seattle.gov.