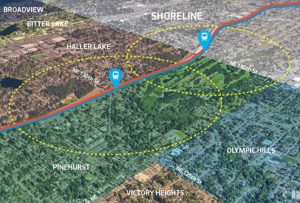 The City is hosting a meeting to discuss 130th and 145th station area planning on Wednesday, March 13, 6:00 – 8:00 p.m. at Ingraham High School, 1819 N 134th St. See:
http://www.seattle.gov/…/ne-130th-and-145th-station-area-pl…
Goals for the meeting:
Plan for future changes, services and other opportunities near the stations.
Design sidewalks, bikeways and street improvements to make it easy to walk or bike to the station.
Coordinate and prioritize City investments to achieve multiple benefits.
Improve the capacity of the neighborhood to advocate for community goals.