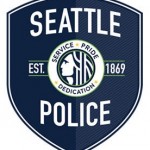 This month we were introduced to the new North Precinct captain, Captain Eric Sano. Our previous captain, Captain O'Donnell, switched places with him, moving to Traffic Division.
Our guest speaker was Civilian Director Andrew Myerberg, Office of Police Accountability. He explained how complaints of officer misconduct are handled.
We also heard about three technology packages SPD uses in everyday activities: 911 Logging Recorder, Computer Aided Dispatch, and CopLogic, the software for making online police reports. To read more about these topics, here are the minutes.