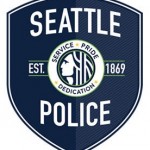 This month, instead of a guest speaker, Captain Eric Sano, commander of the North Precinct, gave us an update on the March 27 murders on Sand Point Way.
Our Crime Prevention Coordinator got a grant to buy some steering wheel clubs to give away. See minutes below for how to request one.
The Community Police Team reminds us that it's the season for home maintenance con jobs. Be cautious of people who drive down your street asking if you want your roof fixed.
Captain Sano also gave us an update on North Precinct homeless encampment cleanups.
For more news, and for more in-depth information about the above topics, you can read all the minutes here.