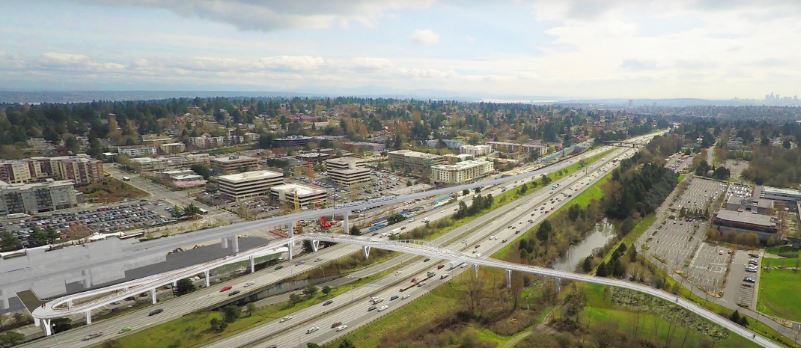 A little update on the Northgate Pedestrian/Bike Bridge Project:
Construction to begin early in 2020, to end in fall of 2021
1900 ft long, 16 ft. wide, 4% grade
East terminus will be at NE 100th & 1st NE, with a spur directly to the Northgate Light Rail stop
West terminus will be at a paved trail leading  to N 100th St & College Way (Meridian) N
Bridge will parallel the south edge of Bartonwood, just south of the gravel access road and north of the old ball field and parking lots
Northgate Park and Ride on 1st NE (west side of 1st only) will be closed and used for staging.  The area on west side of I-5  (Bartonwood/N Seattle College) will also be used for staging.
Southbound I-5 will be closed for one weekend night, and closed northbound for one other night, while pre-assembled bridge halves are erected over the freeway
On the west side, removed trees are to be replaced at an "at least" 2:1 ratio and with native species.
or call 206 905 3620.