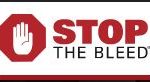 "Stop The Bleed" is a national campaign with the goal of teaching bystanders to recognize, and stop, life-threatening bleeding, giving the injured person more time to get to the hospital for definitive care.  This class is very well-received and, most say, easier to learn than CPR.
Here is the website where you can find a class that works with your schedule.
Two upcoming classes in our neighborhood (there are more in April):
Wednesday, Feb 12
6:30 pm – 8:30 pm
Lake City Community Center
12531 28th Ave NE
Sign up HERE!
Saturday, Feb 15
10 am – noon
Meadowbrook Community Center
10517 35th Ave NE
Sign up HERE!
Any questions, please don't hesitate to contact Ann Forrest,  Admin, Lake City Stops The Bleed
(360) 550-2234
The group will also bring this training to your work site (location dependent).