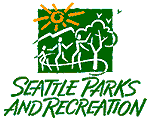 Seattle Parks and Recreation Seeks Names for New Parks
March 27 deadline for submitting names
Seattle Parks and Recreation (SPR) invites the public to submit potential names for parks in the Lake City neighborhood. Suggestions for names are due to the Park Naming Committee by Friday, March 27, 2020.
We are seeking names for the following parks, characterized here by their working names:
Lake City Landbank Site: SPR purchased property located at 12510 33rd Ave. NE in 2010 with funding from the 2008 Parks and Green Spaces Levy to provide additional open space for the Lake City community. SPR demolished the building on the property and worked with the community on the design for the park. The new park will offer a multi-generational appeal with a wide range of activities and green space in this urban neighborhood. The park will include a half-basketball court, climbing structures, ADA pathway, picnic areas, open lawn, and bike racks. The park will include public art sculptural work by artist Elizabeth Gahan funded by the 1% For The Arts program. Construction is anticipated to start in March 2020 and we anticipate the park will be open by late summer.
NE 130th Street End: This tiny beach is accessible by foot or by bike and is most easily reached by the Burke-Gilman Trail. The site had been a public small street-end beach property used by the community as a public park and an access point to Lake Washington since the early 1900's. In 2013, it became clear that the land was not, in fact, publicly owned. Neighboring community members rallied the City to help restore public access to this waterfront property. In 2015, the City Council authorized the acquisition. The City initiated a condemnation process in 2016, and a settlement was reached. SPR finalized the purchase of this property in May 2019. The little park totals 13,736 sq. ft, mostly water, with a small shoreline area of 3,653 sq. ft.