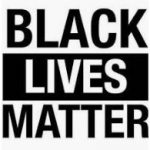 In the last couple weeks, school kids around the city participated in – and led – protests against the inequality of treatment of Black Americans by police departments and other institutions. We are so proud of our young people and how they are learning about and acting against systemic racism.
Here are some kid-led marches that happened right in our area:
On May 30th, Nathan Hale High School Student Racial Equity Team led a bike and car parade through Lake City "to encourage our community to strive towards an antiracist mindset, to show our commitment to antiracist action and to demonstrate our solidarity with those who have been victims of racial injustice throughout our nation…"
June 3rd there was an elementary aged kid-lead, hyper-local, spur of the moment march in Pinehurst that wound around residential streets, then took over 15th Ave NE briefly before reaching Northgate Way. Chants of 'Black lives matter' and 'no justice, no peace' brought honks of agreement from passing cars.
Thank you to our youth for pushing us to improve!