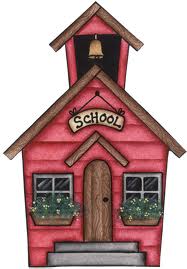 Do you want kids to go back to school safely in the fall? A new report called "Schools are not islands: we must mitigate community transmission to open schools" was put out by Washington State Department of Health and Institute for Disease Modeling (IDM). The report is the result of modeling data that describes the transmission of COVID-19 to determine how it may spread in the future, depending on how effective Washington is at preventing its spread. It then predicts the course of the epidemic under various conditions in our communities and schools.
One can ask the model what happens if we follow the guidance we have developed for schools, and what are the chances that we can open schools without causing a spike in the epidemic. Read about it at https://medium.com/wadepthealth/back-to-school-a7909954b6c4. Important predictions are summarized here:
Opening school safely depends on continuing to reduce the amount of moving and gathering we do within our communities.
The researchers estimated that now, in King County, folks are doing about 65% of the moving and gathering we used to do prior to COVID-19.
If we continue to keep our travel and gathering less than 70% of pre-pandemic levels, we may be able to reopen schools safely, as long as we are using all the precautions in the schools — face coverings, screenings, social distancing, etc.
If our travel and gathering increase to 80% or more of our pre-COVID lifestyles, there is nothing we can do that will allow us to open schools without causing an increase in the epidemic.
Community transmission is increasing all over the state. We must stop this increase by the end of August in order to reopen schools. We are more likely to be able to reopen schools if we all:
Continue to restrict our travel and the number of people we see socially.
Wear cloth face coverings in public.
Stay six feet or more away from other people.
Get a COVID-19 test if you feel sick, even if you don't have a fever.
Stay home if you feel at all under the weather.
Wash our hands or use hand sanitizer frequently.
If the virus is spreading in our communities, it will spread in our schools. Help our kids get back to school by doing your part to control the spread of COVID-19.