N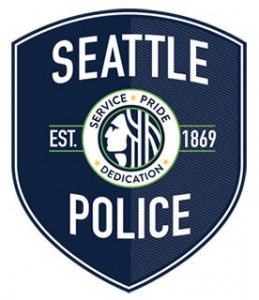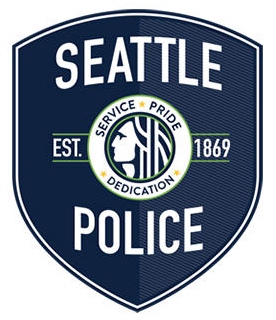 PAC July Report by Captain Eric Sano, North Precinct Commander
To all North Precinct residents, business owners and workers, I hope this report finds you all well during these still crazy and unprecedented times. Between our COVID response and what has been occurring elsewhere in the City with all of the impromptu protests and marches, we've had to adjust our response protocols. This makes crime analysis very difficult because, we are limited to responding to priority calls only. We did, however, continue to take a lot of calls over the phone through our North Precinct in-house Telephone Reporting personnel.
I am continuing to encourage our citizens to utilize our online reporting, CopLogic (https://www.seattle.gov/police/need-help/online-reporting ), to report crimes and/or our telephone reporting to minimize face-to-face contact. However, call 9-1-1 if you believe a crime is occurring, about to occur or has just occurred. We are still responding to priority calls or other calls for service all over the North Precinct.
Now, for a little bit of unexpected news…I am being transferred to take over the East Precinct effective August 5th. A lot has happened to that Precinct during the CHOP takeover of the streets just outside the Precinct and they need a veteran Captain to go there and restore morale and to mend fences with the community. I guess Chief Best thinks I'm the person who can do that…let's hope she's right. You will be getting newly promoted Captain Brain Stampfl. He is currently the Operations Lieutenant for the West Precinct.
So, let's talk about the important stuff!
The City continues to amend their response to encampments due to the COVID protocols. Our Community Police Team (CPT) is monitoring existing encampments and is working closely with the City's Navigation Team to determine how best to proceed with problem encampments. All encampment removals, however, must be approved through the Mayor's Office.
In regards to crime: after seven months, we're currently down 4% in crime and my only plus categories are auto thefts, which are up 11% (+89); burglaries, which are up 19% (+295) and arsons, which are up 47% (+7). Violent crime is down 10%, with nothing in the plus category.
However, in the last 28 days, while we're down 21% in overall crime, arsons are up and leading the way with a 400% increase (from 2 to 8), robberies are up 40% (+12) and burglaries are up 23% (+46). Auto thefts, though, are down 8% (-12). Our aggravated assaults are also down 8% (-4) and our rapes are down 82% (-9). I have no explanation for the increase in arsons; they are up Citywide. I am having the Arson/Bomb Squad do a deeper dive to see if some of these are reckless burning cases from homeless encampments.
Of the 194 shots fired calls in the City, year-to-date, only 27 are in the North Precinct, which is roughly 14% of all the shootings in the City. Not bad for the largest Precinct in the City and we're actually down 10 from this time last year. And, of the 13 deaths Citywide from shots fired, only 3 are in the North Precinct. Two of those three are from the Everspring Inn.
Speaking of the Everspring Inn, the City did serve them with a Chronic Nuisance Property letter on July 20th. It is now up to the property owner to meet with SPD to explain why the property shouldn't be abated.
So, regarding the "Defund the Police" issue…I would suggest that ALL North Precinct residents and business owners contact their appropriate City Council Member and the two at-large Council members and voice their opinion. I will repeat what Chief Best has said publicly in that it is reckless to defund the Police Department by 50%, especially when you don't have a plan in place to explain how police services would be handled with a 50% cut and/or what they would do with the money cut from the police budget. I'm not interested in buzz words like "more money for housing" or "more money for social services." What does that really look like? How are they really planning to invest those funds? Next, can you think of any other business or government entity that could be effective with an immediate 50% cut across the board? What would happen if they cut the Fire Department's budget by 50%; how would that affect responses to fires or aid calls? What about a 50% cut to hospitals? Schools? The City Council will vote on the 50% defunding on August 3rd. Irrespective of which way members of NPAC feel, they need to get their voices heard. The Councilmembers represent YOU. If the majority of Seattle wants to defund the police by 50%, then so be it.
There will be no new Precinct given the current budget crisis. Substations may be possible. We have an existing space at the Ballard library and the UWPD.
We are having numerous protests and demonstrations at the homes of Councilmembers Alex Pedersen and Deborah Juarez, who are voting NOT to defund the Police Department by 50%. We have had several protests near the Mayor's house. We have had several protests at the Precinct. We have had a number of BLM marches around the North Precinct from Magnuson Park to the U-District to the Maple Leaf Reservoir. Thankfully, thus far, the protests have only resulted in minor property damage in the North Precinct. But, it's just a matter of time, as they become more emboldened, before we see the kinds of things occurring downtown and on Capitol Hill happen here.
Lastly, this is a reminder to you: as the weather starts getting nicer, the inclination is to keep doors and windows open. Unless you can monitor those points of entry, don't do that! Also, for those of you that live in secure apartment buildings, be cognizant of people following you in. Unless you know, for a fact, that they live there…keep them out. We are having a number of package thefts from supposedly secure buildings, where the mailboxes are in the lobby area. Lastly, for those of you that have secure parking garages, be cognizant of people following you in there. We've had an uptick in car prowls in supposed secure parking garages. Stay vigilant, be smart but stay safe. If you see something suspicious, call 9-1-1 right away. We'll determine if someone belongs in a secure location or not.
It has been a pleasure and a true honor to have served as your North Precinct Captain the last year and a half. I have the fullest confidence in Captain Stampfl as he takes over next month. Be well and I hope our paths will cross again someday.