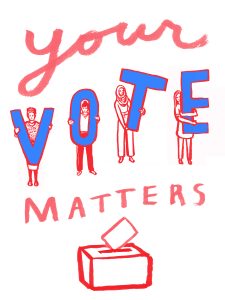 November 3 is less than four weeks away. Make your plans to vote, and vote early in this election!
Washington State has successfully and safely voted by mail for over a decade. King County Elections will mail out ballots next week on Wednesday, Oct. 14, and individuals should receive ballots by Monday, Oct. 19 at the latest. If you do not receive your ballot by then, call 206-296-VOTE (8683) or print your ballot online: http://kingcounty.gov/elections/obmp.
Return your ballot: no stamp needed if you drop it in the mail but you can also find a ballot box near you.
If you are not registered to vote,  there is still time to register to vote. You can register online through October 26 or visit a King County Elections vote center.
You can find more information: