Happy New Year! To start the year off with a bang, January's art in Pinehurst Pocket Park is a beautiful, fierce eagle drawn by 9 year old Dominic. Thanks, Dominic, for this wonderful addition to the park! View the art and stroll around our little pocket gem at the NE corner of 19th Ave NE & NE117th St.
Dominic is a student of artist Victoria Raymond, who offers art lessons in her Pinehurst studio for both youth and adults. http://victoriaraymond.com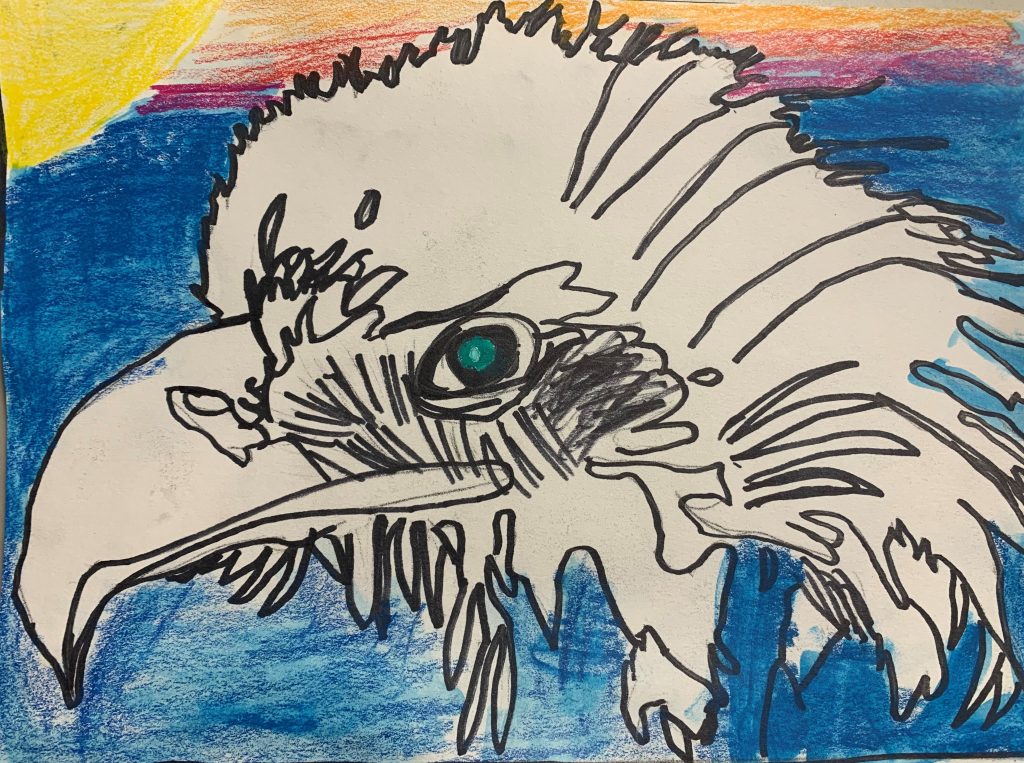 If your child (or you!) would like to show art in the park, contact info@PinehurstSeattle.org.