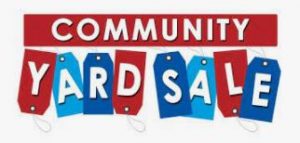 Do you have stuff, I mean, treasures, to sell? Do you want to be on our community yard sale map? This event will be Saturday, June 12, 9-1. Of course you can stay 'open' past 1 if you wish!
If you'd like to sign up as a seller, go to
https://signup.com/go/GhEAUuk
as soon as possible to note your interest and to get on the map. We'll only share your information between the sellers, in case you want to coordinate to combine your locations.
For buyers, the map will be published at 8:45 am the morning of the event, so early-birds cannot get the jump before it starts.