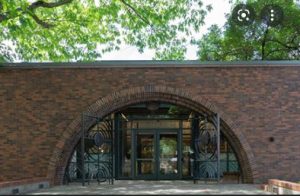 Updated Lake City Library information –   As of Sept. 1, the library at NE 125th St & 28th Ave NE is now open 6 days a week. Hours are:  12-8 on Monday & Tuesday. 10-6 on Wed, Thur, Fri, Saturday
https://www.spl.org/hours-and-locations
Librarians are noticing that library usage is less than before the pandemic; don't be shy!
Masks and social distancing are required, but most things are open.  You can browse the book stacks, do self-check-out, and use the computers. Books and DVDs will be automatically renewed. The parking garage is open during open hours.
You may make 10 free black and white pages printed or photocopies per week.
Meeting and study rooms are still closed, and in-person programming is on hold until the end of 2021 for health & safety reasons.
This year the Lake City Library bought around 8,000 books that were distributed to teens in our neighborhood.
Expanded digital resources during the pandemic include:
https://www.spl.org/books-and-media/digital-resources
Kanopy and Hoopla streaming resources are popular.
'Your next five books', and 'your next skill' are helpful resources, too.
https://www.spl.org/programs-and-services/learning/student-success/virtual-tutoring
Digital service for students: Tutor.com from 2pm-10pm for free live help with tutors for kids of all ages and teens.