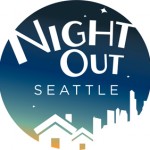 Night Out is on Tuesday, August 2nd, this year. It's a national event promoted in Seattle by Seattle Police Department Crime Prevention. It's designed to heighten crime prevention awareness, increase neighborhood support in anti-crime efforts, and unite our communities.
Contact our precinct's Crime Prevention Coordinators (https://www.seattle.gov/…/crime-prevention-coordinators) with questions or requests. You can ask for a police officer to stop by for a chat, but keep in mind, due to staffing and call loads, SPD participation in Night Out may be limited.
You can also ask the Fire Department to send a fire truck – always a kid-pleaser.