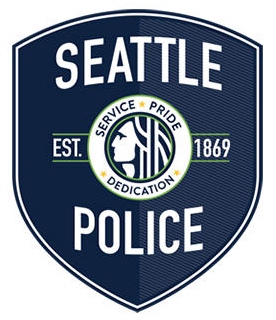 February's guest speaker at North Precinct Advisory Council was Leesa Manion, King County Prosecuting Attorney. Her office, KCPAO, prosecutes mostly felony crimes for Seattle, whereas the City Attorneys Office prosecutes misdemeanors. She has created some new units in the office.
First is a new economic crimes and wage theft division focused on organized retail theft, wage theft and other economic crimes like ID theft, insurance theft. Organized retail theft (ORT) is a big problem for businesses right now.
To be timelier and more deliberate in how sexual assault and sexual violence are handled, there is a new division focused on prosecuting and preventing gender-based violence that will have separate assault units for child victims and adult victims. It will use a trauma-informed, victim approach.
A new felony traffic unit in the criminal division focuses on prosecuting serious felony traffic cases, given the seriousness of vehicular homicide and vehicular assault cases and their devastating impacts on victims and their survivors.
KCPAO will set up a new gun violence-prevention unit to prosecute people creating the "most harm," and will also analyze data to identify people close to gun violence and connect them with community-based resources. This will be aided by centralizing the data analysts, to improve analysis.
KCPAO has a backlog of 4000 charged cases. Covid funds allowed the office to hire more employees to deal with it, but the funding ends in 2024.
Our precinct captain position is vacant, so Acting Captain Joe Osborne gave the captain's report. Comparing year-to-date crime statistics when only January tells the tale is not useful for trends, so I won't list them. He did say we are still understaffed and will be for at least a year as new recruits are trained.
When a meeting participant opined that the crime dashboard probably greatly underrepresents actual crime because people, in frustration, do not bother to report it, Osborne reviewed reporting crimes. The 911 operation is no longer in SPD, and due to attrition, that department has stopped answering the non-emergency line for now. So always call 911 and let the operators determine how to triage the situation.
BTW, only the 911 line automatically displays your address and phone number to the operator. You can report after-the-fact crimes by calling 911. They will take the information and create the report; an officer is not required to be on site to take a report, as it used to be in years past. Or, depending on the nature of the crime, you can report it on-line at https://www.seattle.gov/police/need-help/online-reporting. Of course, if the crime is currently occurring, 911 will do its best to deploy an officer right away.