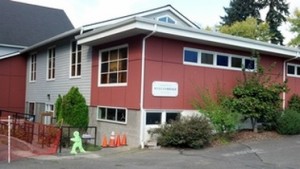 Meadowbrook Cooperative Preschool is a not-for-profit school providing quality education to children aged two to five years old.
It is a warm and welcoming organization offering three classes: Pre-3s, 3-5s, and Fives. Its emphasis is on trusting children to learn when presented with age appropriate, interesting and diverse experiences and allowing them to find their place in a safe and stimulating environment.
Please join them for their open house events on Monday Feb. 3rd 6:00-8:00 pm or Sunday Feb. 9th 3:00-5:00 pm. Children are welcome, and encouraged. Come meet the teachers, tour the classroom and see the community.
Lake City Christian Church, 1933 NE 125th St. (no affiliation)
For more information: www.meadowbrookcoop.org