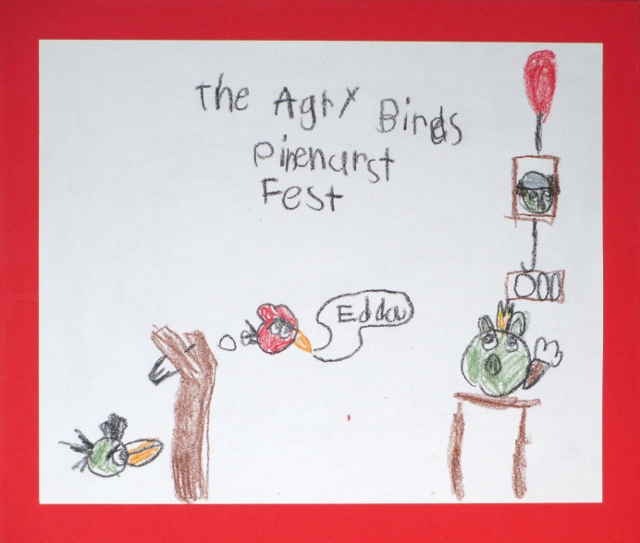 This month's drawing is by Edda. She made it at Pinehurstfest, and obviously this influenced her choice of topic. Nice work, Edda, and thanks for making the park beautiful this summer!
Check out Edda's drawing in the kiosk in the Pocket Park at NE 117th St & 19th Ave NE.
If you would like to submit your child's artwork for the Pocket Park, please email nancy@pinehurstseattle.org. We'll put it on mat board donated by FRAMEIT Ltd, 10712 5th Ave NE.