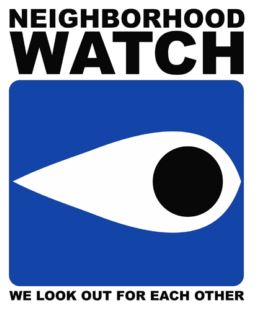 Have you and your neighbors formed a Block Watch?
Why Have a Block Watch?
Neighbors working together are the first and best line of defense against crime.
How Does Block Watch Work?
Block Watch requires two basic commitments:
A commitment to be concerned about your neighbor's property and well-being as well as your own.
A commitment to report suspicious activity and take action by alerting your neighbors and calling 9-1-1.
Getting Started
Think of a location for your first meeting. It could be your home, or a neighbor's home, library or community center, etc.
Contact the Crime Prevention Coordinators in our North Precinct for dates and times to meet with you and your neighbors. gov/police/crime-prevention/crime-prevention-coordinators.
Invite your neighbors to come – it helps to invite them in person.
The first meeting will discuss local crime trends, prevention measures and the proactive ways neighbors can work together.
The designated Block Watch Captain will act as primary contact for Seattle Police, and communicate to the neighborhood.