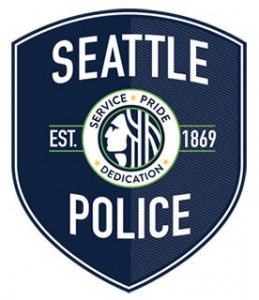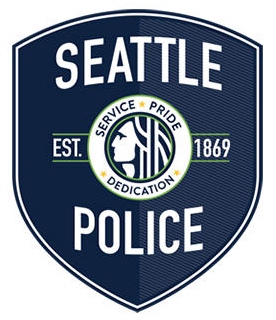 NPAC May-June Report by Captain Eric Sano, North Precinct Commander
To all North Precinct residents, business owners and workers, I hope this report finds you all well during these crazy and unprecedented times. As we continue to struggle through the Governor's modified Stay-at-Home order, we are now faced with an even greater challenge as the City is struggling to respond to multiple "Black Lives Matter" protests throughout the City, including an occupation of a portion of Capitol Hill by CHOP. Even our own North Precinct has not been immune as we've now had three demonstrations by the "Noise Brigade" on College Way, where black-clad AntiFa protesters have attempted to bait us into a conflict. As you are all aware by now, these are a direct result of the murder of Mr. George Floyd by police officers with the Minneapolis Police Department.
Let me first start by saying that I was sickened by what happened to Mr. George Floyd. It infuriates me, as it should anyone who saw the video. It was WRONG and there's no other way to describe it. There is absolutely no way to explain those actions away.
However, despite the incomprehensible and reprehensible actions of those Minneapolis Police Officers and the resultant protests across the country, we remain committed to providing professional and dependable public safety services to the citizens that live here in the North Precinct. Yes, we've been pulled to the East Precinct and to the Downtown Core, but we've kept a portion of our officers up North to handle 9-1-1 calls for service. I can also promise you that, with the de-escalation training we receive and the expectation of Chief Best of being professional and using only that force that is necessary, reasonably objective and proportional to the resistance being offered, that what we saw in Minneapolis will NEVER happen in Seattle. I can say that with confidence because our Department now is considered the Platinum Standard in de-escalation techniques, crisis intervention, use of force and use of force reporting. We have layers of accountability and transparency. All of our patrol officers wear body-worn cameras and all of our patrol cars have in-car video that records directly in front of the car and inside the car in the back seat.
But, also know this, the SPD will not tolerate officers standing by and watching a fellow officer violate his/her oath of office. We fully expect our officers to intervene if they see another officer doing something that is unsafe, out of policy, unacceptable, or illegal. We prioritize the sanctity of life in ALL situations irrespective of a person's position in life, their race or socio-economic status.
Again, while we are continuing to encourage our citizens to utilize our online reporting, CopLogic (https://www.seattle.gov/police/need-help/online-reporting ), or telephone reporting to minimize face-to-face contact, call 9-1-1 if you believe a crime is occurring, about to occur or has occurred. We are still responding to priority calls or other calls for service. We are still getting dispatched to calls all over the North Precinct.
While the response to encampments has been temporarily modified, CPT Officers are also continuing to monitor the situation at Ballard Commons Park, Lake City Mini Park and in the 8800 block of Nesbit Ave N. due to some of the crime issues that are popping up around those encampments. We are trying to work with the NAV team despite the restrictions being placed on them.
So, let's discuss crime since I know that's part of what we discuss at NPAC. After five and a half months, we're down 2%, year-to-date, in overall crime and my only two plus category are auto thefts (+18%) and burglaries (+15%).
However, during this last month, the good news is that our overall crime has been down 28%, with the only plus category of significance being auto thefts. They are up 7%. Yes, arsons are up 100% but they went from 3 events last year to 6 events this year. Our violent crimes are down 33%, with every category being down by double digits. Unfortunately, due to a homicide at the Everspring Inn and another stabbing death at 130th and Aurora, we're also up 100% on homicides.
Still, of the 136 shots fired calls in the City, year-to-date, only 18 are in the North Precinct and of the 8 deaths from shots fired, only 1 is in the North Precinct (the aforementioned homicide at the Everspring Inn).
Year-to-date, our calls for service are down over 14% and our on-views (officer-initiated activity) are also down about 4.5%! I attribute the decline in on-views to being tied up the last two weeks on protests, demonstrations and responding to priority calls only. The statistics for the last month bear that out as we are down over 37% in on-views after being up earlier in the year.
This is a reminder to you: as the weather starts getting nicer, the inclination is to keep doors and windows open. Unless you can monitor those points of entry, don't do that! Also, for those of you that live in secure apartment buildings, be cognizant of people following you in. Unless you know, for a fact, that they live there…keep them out. We are having a number of package thefts from supposedly secure buildings, where the mailboxes are in the lobby area. Lastly, for those of you that have secure parking garages, be cognizant of people following you in there. We've had an uptick in car prowls in supposed secure parking garages. Stay vigilant, be smart but stay safe. If you see something suspicious, call 9-1-1 right away. We'll determine if someone belongs in a secure location or not