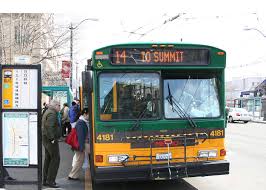 King County Metro and Public Health have teamed up to promote ORCA LIFT, a reduced-fare transit card for low-income adults. Beginning immediately, those who qualify can obtain a special ORCA card to pay a bus fare of $1.50.
To qualify for ORCA LIFT, an adult must have an income below 200 percent of the federal poverty level. For example, a single individual can have a maximum household income of $23,340 to qualify. The reduced-fare transit pass can then be used like a normal ORCA card on any Metro or Kitsap Transit bus, Sound Transit Link light rail, King County Water Taxi or Seattle Streetcar.
Qualified riders can obtain an ORCA LIFT card for free at one of 40 locations across the county.
For more information, visit  http://metro.kingcounty.gov/programs-projects/orca-lift or call 206-553-3000.