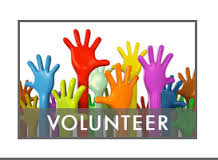 There will be a youth volunteer event on August 1st at Jackson Park, near NE 135th st & 11th Ave NE
EarthCorps is hosting a series of teen-focused volunteer events all around Seattle this summer. They are coming to Jackson Park on August 1 to take out invasive blackberries that are threatening the health of native plants in the park. In addition to service work, they'll be talking to teens about green careers, and conducting forest monitoring at the park. There will be an environmental professional on site to answer questions about college and career opportunities. They're giving teens a behind the-scenes look at what it takes to be a full time restorationist!
They'll provide snacks, water, gloves, tools, and training; they ask that youth come with a water bottle and lunch, long pants and sturdy shoes, and a willingness to learn and have fun. To register, go to EarthCorps' Volunteer page at http://www.earthcorps.org/volunteer.php. Though the event is geared toward youth, volunteers of all ages are welcome.
For more information, check out EarthCorps' website, or contact them at volunteer@earthcorps.org.