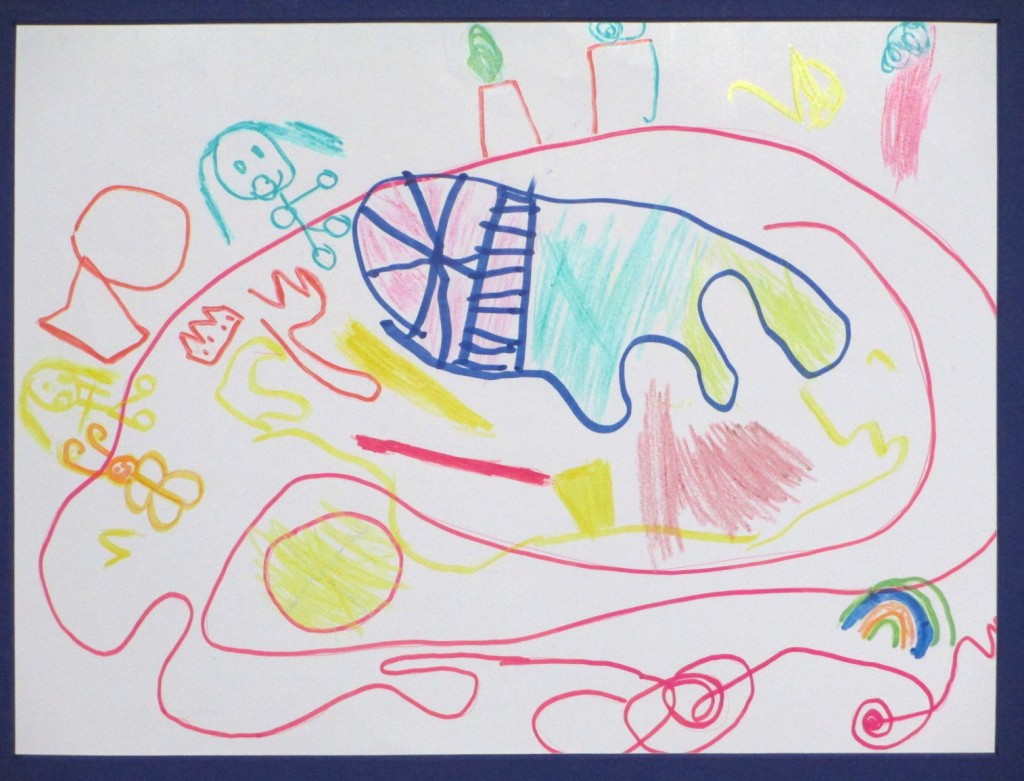 Serene made this drawing at last year's Pinehurstfest. See if you can find some of the things she included: a spider web; her mom, drawn in turquoise; Serene drawn in yellow; a butterfly. What else do you see? Thanks, Serene, for this fun drawing with lots to see!
You can see this original artwork in the park kiosk on the corner of NE 117th St & 19th Ave NE.
If you would like to submit your child's artwork for the Pocket Park, please email nancy@pinehurstseattle.org. We'll put it on mat board donated by FRAMEIT Ltd, 10712 5th Ave NE.