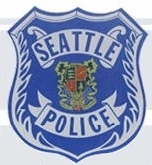 This month's guest speaker was Lisa Daugaard, Co-chair of the Community Police Commission. The commission was set up after the Department of Justice investigated the police department. It provides community input on the proposed police reforms. It's a civilian commission with a mandate to develop reform recommendations, and represent community interests and perspectives.
Auto thefts are still a problem in the North End, but crime is down, especially aggravated crimes.
Read all the minutes here.